Recently, OK Umbrella has been rated as national high-tech enterprise who is the only umbrella company in Guangdong province , China.
The recognition of hi-tech enterprises in guangdong province in 2020, OK Umbrella was awarded the guangdong science and technology department, financial department of guangdong province and the state administration of taxation, the tax bureau of guangdong province high and new technology enterprise certificate, issued by the joint formally identified as high-tech enterprises, is currently the only company in guangdong province has won the title of the umbrella.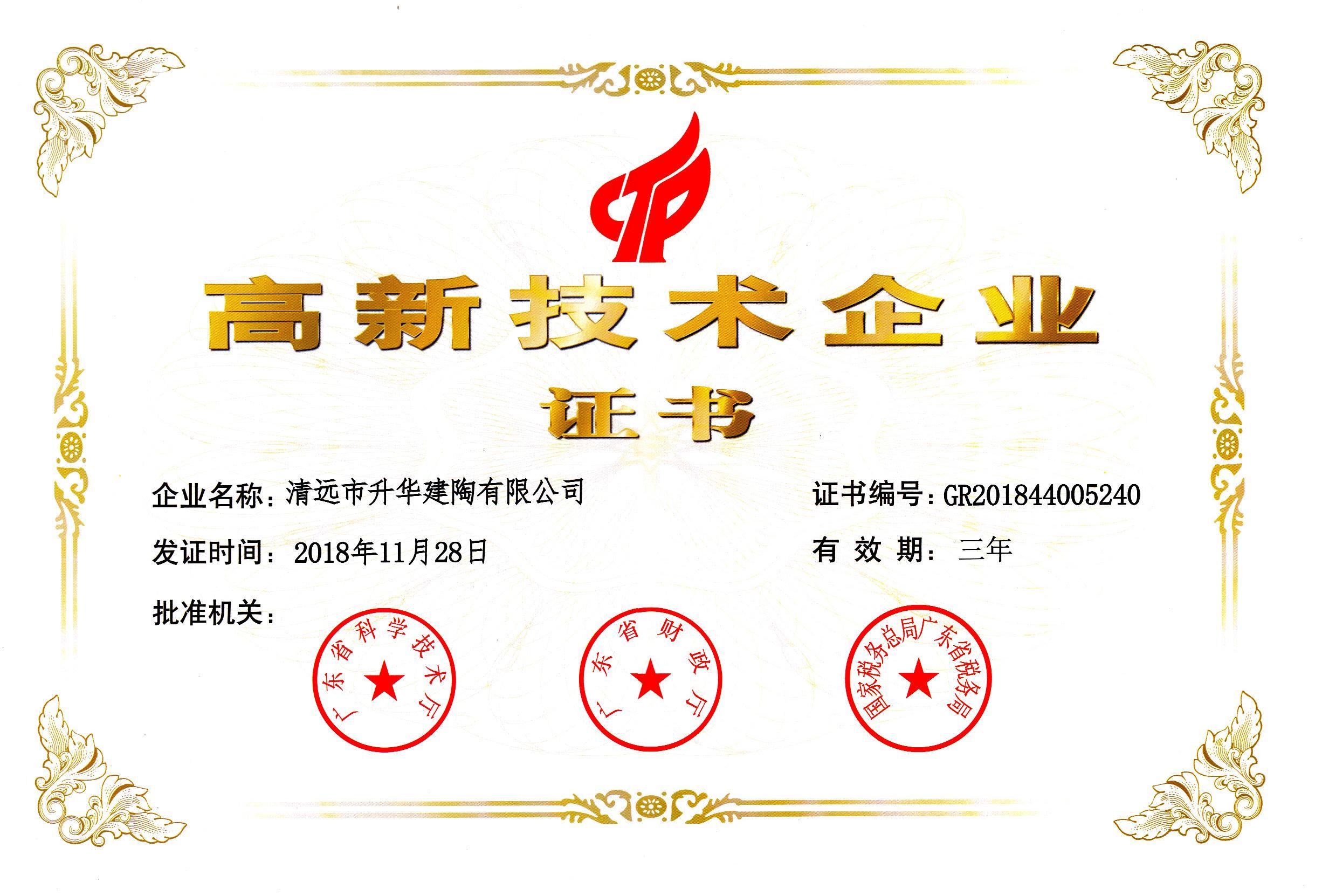 Wisdom creates excellent products, leading the trend
Since its establishment in 2010, OK Umbrella has always adhered to the concept and mission of creating excellent products and leading the trend, striving to be a benchmark in the umbrella industry. The company has 9 utility model patents, 3 appearance design patents, 15 works registration certificates, and 10 computer software works.
In October 2015, OK Umbrella created its first brand -- AMRZZI, and developed an intelligent umbrella with Bluetooth anti-loss, ambient temperature and UV index detection, opening a new intelligent chapter in umbrellas.
Pay attention to research and development, authoritative certification
OK Umbrella industry in 2012 was named longgang district civilization integrity enterprises, in 2015 through the Disney inspection, inspecting and SEDEX factory, in 2016 through the Wal - mart inspection, become the wal-mart suppliers, in 2017 passed the jingdong inspection, become jingdong proprietary vendors, and won the title of "AAA grade credit enterprise, brand - Amrzzi armagh pose proprietary products to wal-mart, and innovative brand LUV love attach an umbrella. In 2017, Okai Umbrella also set up its own R & D team, to meet the needs of its own brand design at the same time, to provide customers with competitive product research and development services.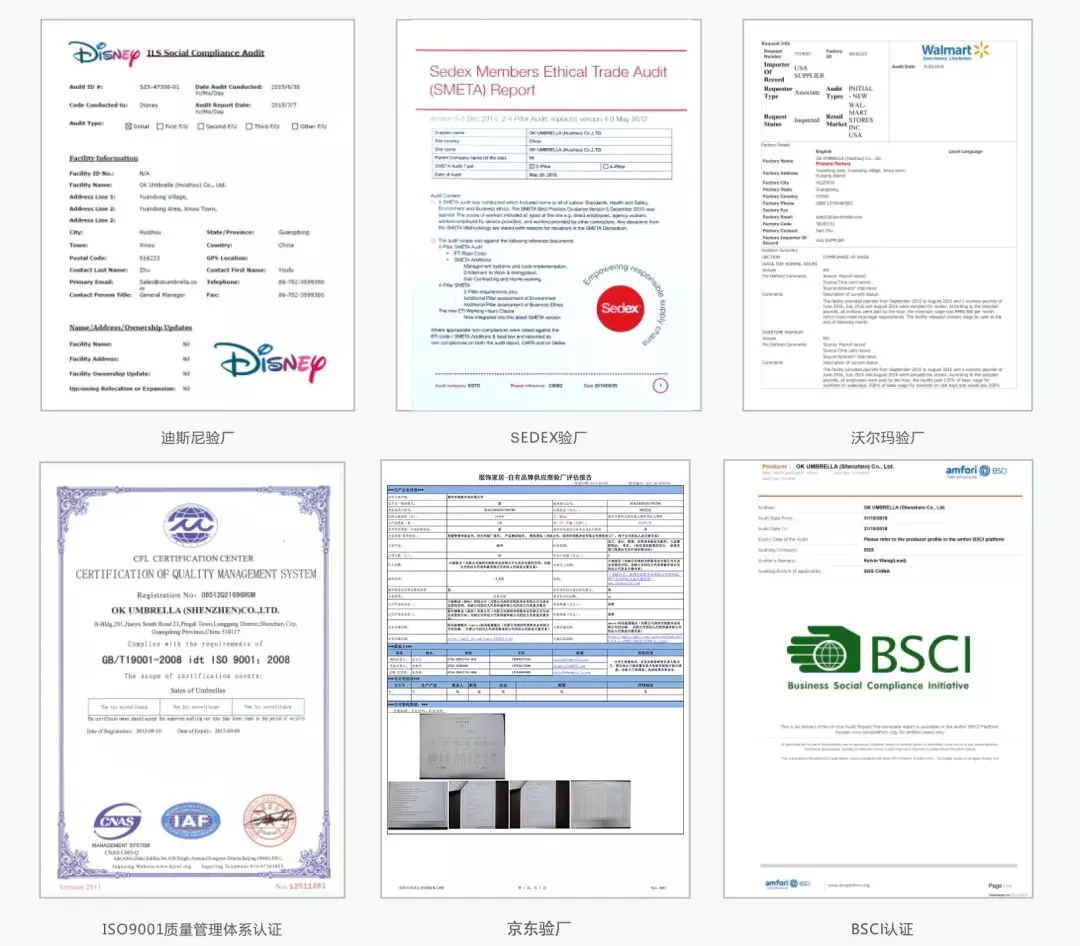 In 2018, AMRZZI rain wear products under OK Umbrella were sold in more than 400 Walmart stores nationwide, and the number of products reached 12 SKUs. The umbrella you bought in Walmart may be from OK Umbrella.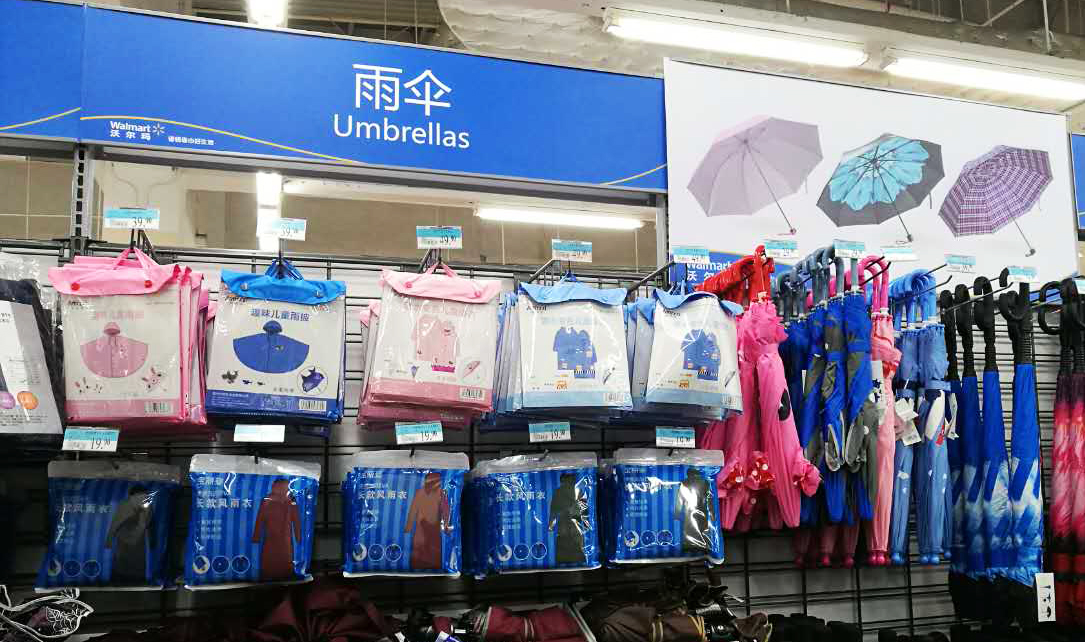 Oak umbrella industry has successfully passed the factory inspection of Disney, SEDEX, Wal-Mart, Jingdong and BSCI, and won the honor of National High-tech Enterprise in 2020. Oak umbrella industry has become one of the few manufacturers that have passed the certification of several authoritative organizations in the industry.

Keep abreast of The Times keep moving forward
Being recognized as a high-tech enterprise is another milestone in the development of OK Umbrella industry. China is transforming from "Made in China" to "Intelligent Made in China". "Intelligent Made in China" has been integrated into the core technology of the enterprise, and OK Umbrella industry just has these conditions. In the face of the competition and challenges in the new era, Oukai umbrella industry will adhere to the corporate culture concept of "intellectual excellence, drainage trend", keep up with the pace of The Times and keep moving forward.